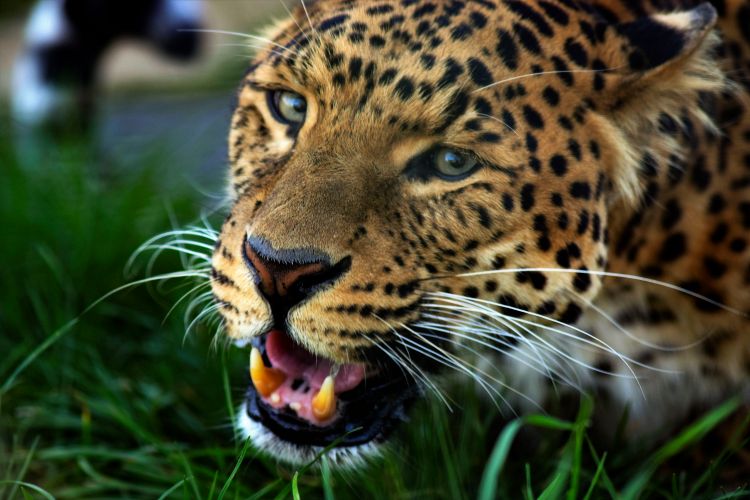 Ta'iri was born in a litter of three (3.0) and was the only surviving cub to female Sina at Menagerie du Jardin des Plantes.

The leopard makes up one of the five 'big cats' in the genus Panthera. The North Chinese leopard is one of the remaining 9 recognised sub-species of leopard. Compared to the other members of Felidae, the leopard is very short, with an un-proportionally large body and head.

The coat pattern is very similar to that of a jaguar but the rosettes of a leopard are much smaller and densely packed. They are physically very similar to the Amur leopard but the coats are a slightly different shade, being almost orange in colour for some individuals. Both leopards and jaguar can be melanistic, meaning the coat appears black in colour. These animals have been historically, incorrectly, referred to as black panthers. This is much more common in Jaguar; however, and has only rarely been seen in the leopard population.

A very rare condition, called erythristicism, was noted in a wild leopard in 2008 meaning the coat has a red/strawberry coloured appearance.
Date: 01/10/2018
Location: Big Cat Sanctuary Kent
Photographer: Paul Russell